Quotes about books and reading have become increasingly popular in the past couple of years, and for good reason. Regardless of your mood, needs or preferences, you will probably find a good set of quotes to make your day better.
Whether you're seeking motivation, inspiration or you are simply in the mood to soothe your soul with some meaningful quotes, you will definitely find endless resources on the web. Since quotes and books have a lot in common, it's only natural for quotes about reading books to hold a special place among the others.
Reading quotes come in different shapes and forms, from a huge variety of authors and from different moments in time. We did our best to concentrate hundreds of years of written wisdom in just a couple of categories, being perfectly aware that we won't be able to do them the justice they deserve.
Best Quotes About Reading Books
Given the importance and popularity of reading, it is easy to understand why so many people shared their thoughts about books and reading over the past centuries. Some managed to put into words things we can all relate to.
Here's a couple of the most popular general quotes about reading books.
You don't have to burn books to destroy a culture. Just get people to stop reading them.

― Ray Bradbury
Classic – a book which people praise and don't read.

― Mark Twain
Books are a uniquely portable magic.

― Stephen King
I read a book one day and my whole life was changed.

― Orhan Pamuk
The person who deserves the most pity is a lonesome one on a rainy day who doesn't know how to read.

― Benjamin Franklin
Once you have read a book you care about, some part of it is always with you.

― Louis L'Amour
A classic is a book that has never finished saying what it has to say.

― Italo Calvinoc
You may have tangible wealth untold. Caskets of jewels and coffers of gold. Richer than I you can never be — I had a mother who read to me.

― Strickland Gillilan
A book is a gift you can open again and again.

― Garrison Keillor
Somebody who only reads newspapers and at best books of contemporary authors looks to me like an extremely near-sighted person who scorns eyeglasses. He is completely dependent on the prejudices and fashions of his times, since he never gets to see or hear anything else.

― Albert Einstein
Books are mirrors: you only see in them what you already have inside you.

― Carlos Ruiz Zafón
The best moments in reading are when you come across something – a thought, a feeling, a way of looking at things – which you had thought special and particular to you. Now here it is, set down by someone else, a person you have never met, someone even who is long dead. And it is as if a hand has come out and taken yours.

― Alan Bennett
To learn to read is to light a fire; every syllable that is spelled out is a spark.

― Emilie Buchwald
To learn to read is to light a fire; every syllable that is spelled out is a spark.

― Victor Hugo
No book is really worth reading at the age of ten which is not equally – and often far more – worth reading at the age of fifty and beyond.

― C.S. Lewis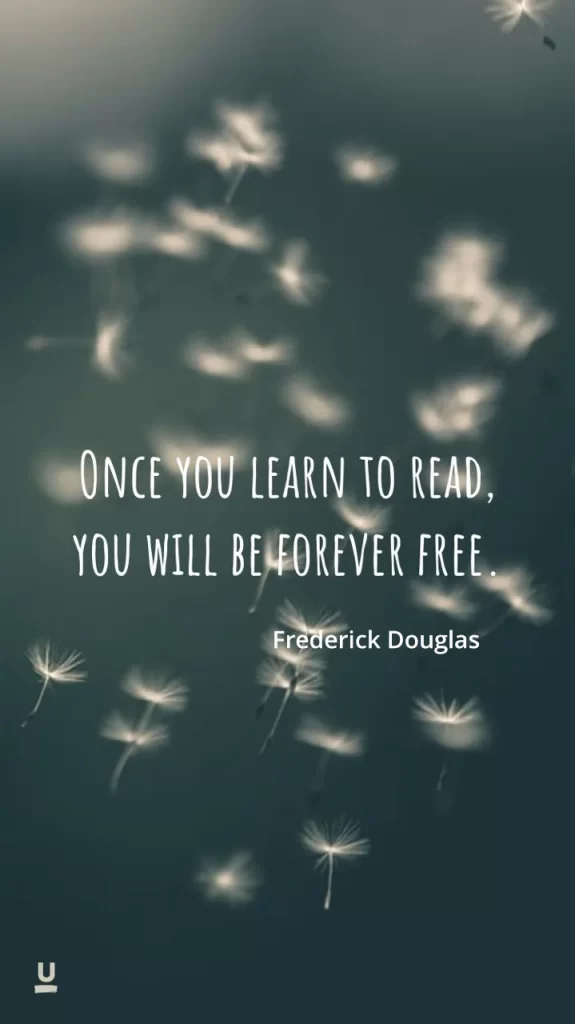 I cannot remember the books I've read any more than the meals I have eaten; even so, they have made me.

― Ralph Waldo Emerson
One glance at a book and you hear the voice of another person, perhaps someone dead for 1,000 years. To read is to voyage through time.

― Carl Sagan
Reading should not be presented to children as a chore or a duty. It should be offered as a gift.

― Kate DiCamillo
Employ your time in improving yourself by other men's writings so that you shall come easily by what others have labored hard for.

― Socrates
Books are good company, in sad times and happy times, for books are people – people who have managed to stay alive by hiding between the covers of a book.

― E.B. White
Books are the quietest and most constant of friends; they are the most accessible and wisest of counselors, and the most patient of teachers.

― Charles W. Eliot
I couldn't live a week without a private library – indeed, I'd part with all my furniture and squat and sleep on the floor before I'd let go of the 1500 or so books I possess.

― H.P. Lovecraft
Man reading should be man intensely alive. The book should be a ball of light in one's hand.

― Ezra Pound
A children's story that can only be enjoyed by children is not a good children's story in the slightest.

― C.S. Lewis
It is a great thing to start life with a small number of really good books which are your very own.

― Arthur Conan Doyle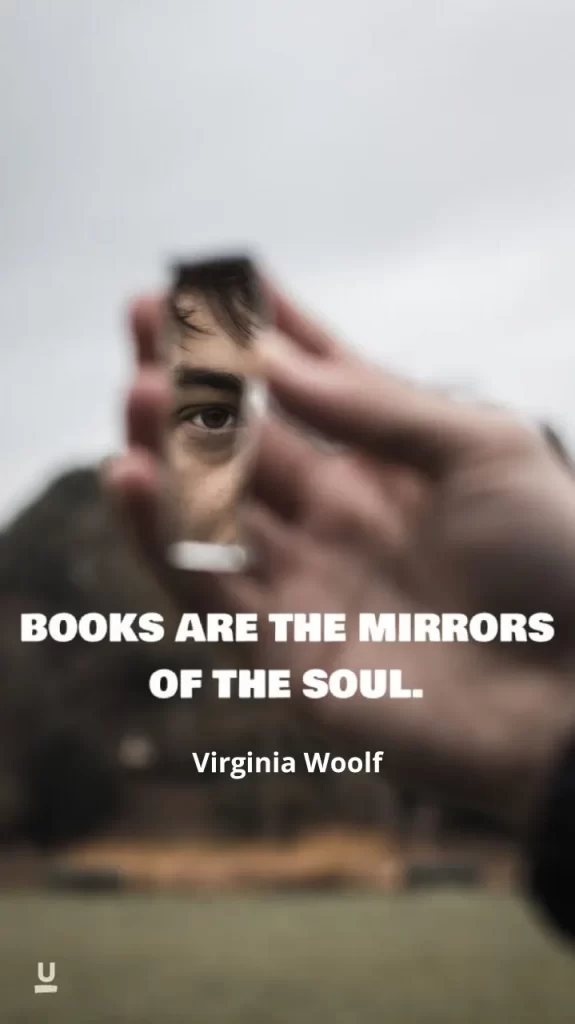 If we encounter a man of rare intellect, we should ask him what books he reads.

― Ralph Waldo Emerson
When I have a little money, I buy books; and if I have any left, I buy food and clothes.

― Erasmus
Fairy tales are more than true: not because they tell us that dragons exist, but because they tell us that dragons can be beaten.

― Neil Gaiman
A great book should leave you with many experiences, and slightly exhausted at the end. You live several lives while reading

― William Styron
The things I want to know are in books; my best friend is the man who'll get me a book I ain't read.

― Abraham Lincoln
I intend to put up with nothing that I can put down.

― Edgar Allan Poe
Books break the shackles of time – proof that humans can work magic.

― Carl Sagan
Make it a rule never to give a child a book you would not read yourself.

― George Bernard Shaw
Reading is escape, and the opposite of escape; it's a way to make contact with reality after a day of making things up, and it's a way of making contact with someone else's imagination after a day that's all too real.

― Nora Ephron
Despite the enormous quantity of books, how few people read! And if one reads profitably, one would realize how much stupid stuff the vulgar herd is content to swallow every day.

― Voltaire
Fools have a habit of believing that everything written by a famous author is admirable. For my part I read only to please myself and like only what suits my taste.

― Voltaire
For some of us, books are as important as almost anything else on earth. What a miracle it is that out of these small, flat, rigid squares of paper unfolds world after world after world, worlds that sing to you, comfort and quiet or excite you. Books help us understand who we are and how we are to behave. They show us what community and friendship mean; they show us how to live and die.

― Anne Lamott
If you only read the books that everyone else is reading, you can only think what everyone else is thinking.

― Haruki Murakami
Give Your Reading Experience
An Extra Boost With Basmo
Track the books you read, monitor the time you spend reading and keep notes on your reading habits and how it makes you feel. You can set yourself targets for the time you spend reading and you can get notified whenever you're behind on your reading time.
Reading Quotes for Motivation
Losing the motivation to read is something we've all been through. Staying motivated in your reading activities becomes increasingly harder nowadays as our lives get more hectic and we are constantly surrounded by distractions. Few things work better in restoring your motivation than a couple of nice, well-worded quotes from people that love books as much as you do.
If you are going to get anywhere in life you have to read a lot of books.

― Roald Dahl
If you don't like to read, you haven't found the right book.

― J.K. Rowling
From the reading of 'good books' there comes a richness of life that can be obtained in no other way.

― Gordon B. Hinckley
Today a reader, tomorrow a leader.

― Margaret Fuller
A half-read book is a half-finished love affair.

― David Mitchell
Never put off till tomorrow the book you can read today.

― Holbrook Jackson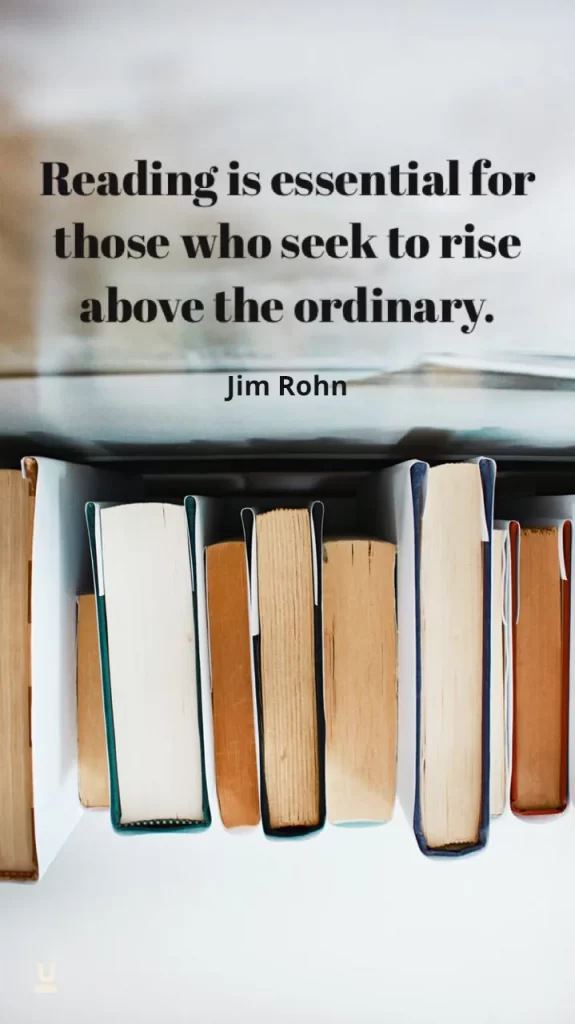 If one reads enough books one has a fighting chance. Or better, one's chances of survival increase with each book one reads.

― Sherman Alexie
A peasant that reads is a prince in waiting.

― Walter Mosley
In the case of good books, the point is not to see how many of them you can get through, but rather how many can get through to you.

― Mortimer J. Adler
It is what you read when you don't have to that determines what you will be when you can't help it.

― Oscar Wilde
Wear the old coat and buy the new book.

― Austin Phelps
Reading is to the mind what exercise is to the body.

― Joseph Addison
Libraries will get you through times of no money better than money will get you through times of no libraries.

― Anne Herbert
The man who does not read good books is no better than the man who can't.

― Mark Twain
If there is a book that you want to read, but it hasn't been written yet, you must be the one to write it.

― Toni Morrison
Books are not about passing time. They're about other lives. Other worlds. Far from wanting time to pass, one just wishes one had more of it.

― Alan Bennett
Not all readers are leaders, but all leaders are readers.

― President Harry Truman
Fun Quotes on Reading
While many have shared their thoughts about reading in serious, meaningful ways, others went a different way and expressed their thoughts in a more humorous way. These are our favorite funny reading quotes guaranteed to turn any frown upside down.
Outside of a dog, a book is a man's best friend. Inside of a dog, it's too dark to read.

― Groucho Marx
One trouble with developing speed reading skills is that by the time you realize a book is boring you've already finished it.

― Franklin P. Jones
Never lend books, for no one ever returns them; the only books I have in my library are books that other folks have lent me.

― Anatole France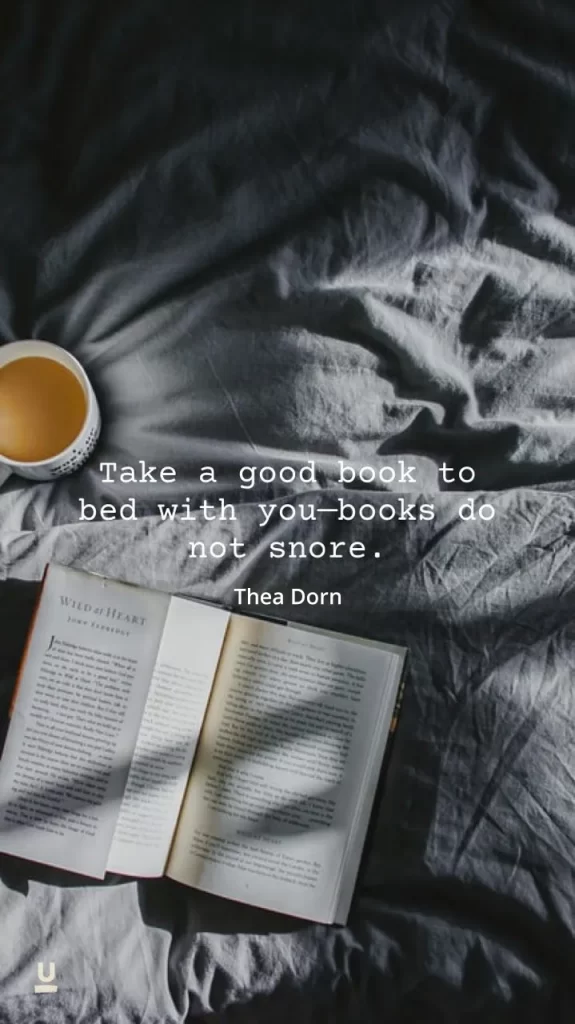 Books are no more threatened by Kindle than stairs by elevators.

― Stephen Fry
Reading one book is like eating one potato chip.

― Diane Duane
I just got out of the hospital. I was in a speed reading contest. I hit a bookmark.

― Stephen Wright
A library is a place where you can lose your innocence without losing your virginity.

― Germaine Greer
Always read something that will make you look good if you die in the middle of it.

― P.J. O'Rourke
It's called 'reading'. It's how people install new software into their brains.

― Randy Glasbergen
Reading Books Quotes All Bookworms Can Relate To
Everyone knows that bookworms are special people with a unique approach to living and reading. Some famous people, including writers and actors and even politicians have managed to capture the essence of bookworms. Here are our favorite quotes about bookworms.
What better occupation, really, than to spend the evening at the fireside with a book, with the wind beating on the windows and the lamp burning bright.

― Gustave Flaubert
For my whole life, my favorite activity was reading. It's not the most social pastime.

― Audrey Hepburn
Of course anyone who truly loves books buys more of them than he or she can hope to read in one fleeting lifetime. A good book, resting unopened in its slot on a shelf, full of majestic potentiality, is the most comforting sort of intellectual wallpaper.

― David Quammen
I always read. You know how sharks have to keep swimming or they die? I'm like that. If I stop reading, I die.

― Patrick Rothfuss
Let's be reasonable and add an eighth day to the week that is devoted exclusively to reading.

― Lena Dunham
What do I miss? Second-hand bookshops where I can find things I had no idea I wanted.

― David Mitchell
Literature is the most agreeable way of ignoring life.

― Fernando Pessoa
No. I can survive well enough on my own – if given the proper reading material.

― Sarah J. Maas
Books to the ceiling, Books to the sky, My pile of books is a mile high. How I love them! How I need them! I'll have a long beard by the time I read them.

― Arnold Lobel
Quotes About Benefits of Reading
While the benefits of reading have been studied for centuries and can be found in endless articles on the Internet, a much more interesting way of learning about them is through famous quotes. Some of these capture the essence of the benefits of reading in a very unique way.
Reading is a discount ticket to everywhere.

― Mary Schmich
The more that you read, the more things you will know. The more that you learn, the more places you'll go.

― Dr. Seuss
Reading changes your life. Reading unlocks worlds unknown or forgotten, taking travelers around the world and through time. Reading helps you escape the confines of school and pursue your own education.

― Donalyn Miller
That's the thing about books. They let you travel without moving your feet.

― Jhumpa Lahiri
There is more treasure in books than in all the pirate's loot on Treasure Island.

― Walt Disney
Books and doors are the same thing. You open them, and you go through into another world.

― Jeanette Winterson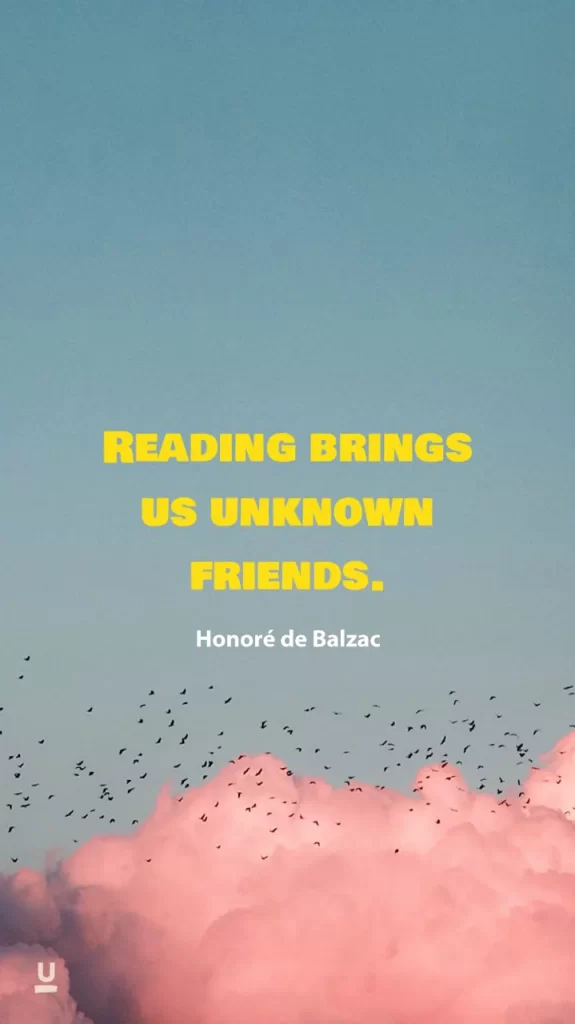 Reading is an exercise in empathy; an exercise in walking in someone else's shoes for a while.

― Malorie Blackman
No entertainment is so cheap as reading, nor any pleasure so lasting.

― Mary Wortley Montagu
I have never known any distress that an hour's reading did not relieve.

― Montesquieu
I am a part of everything I have read.

― Theodore Roosevelt
The reading of all good books is like a conversation with the finest minds of past centuries.

― Rene Descartes
A capacity, and taste, for reading gives access to whatever has already been discovered by others.

― Abraham Lincoln
Reading is an act of civilization; it's one of the greatest acts of civilization because it takes the free raw material of the mind and builds castles of possibilities.

― Ben Okri
To acquire the habit of reading is to construct for yourself a refuge from almost all the miseries of life.

― W. Somerset Maugham
Reading is a basic tool in the living of a good life.

― Mortimer J. Adler
Reading furnishes the mind only with materials of knowledge; it is thinking that makes what we read ours.

― John Locke
Reading gives us someplace to go when we have to stay where we are.

― Mason Cooley
How to Save Your Favorite Quotes While Reading Books
We know that despite our best efforts, we are unable to put together a list of all the important quotes about reading books. That would probably take a lifetime, and more importantly, it won't contain everyone's favorite reading quotes. We all relate to different ones and while someone might enjoy certain quotes, others can find them less interesting.
The best thing to do, in case you are a fan of quotes in general, is to start building your own collection of favorite quotes. That way, you can organize them in what categories you find most appropriate, you can only add the ones you absolutely love to the collection and at the end of the day, you will have your own, personal collection of quotes about reading.
While this can be a rather long and slow process, the good news is that reading tracker apps like Basmo can make things a lot easier.
Basmo offers an integrated quote-saving feature that can be easily used whenever a reading session is ongoing within the app.
To use this feature, you simply need to follow the steps below:
Open the app and find the book you're currently reading through the search function or select it from the top menu if it has already been added to your "currently reading" list.
Start a reading session.
While reading, if you encounter a quote you want to save, you have more than one option: you can either add a note manually or use the scanning feature from the app. You can scan the pages of a book, extract the text automatically and then format it to your liking.
To format the quote, you can either use one of the predefined templates to create a custom quote, or you can edit it yourself, adding colors or background images, using one of the many different fonts and colors available for the text
Final Thoughts
Quotes about reading can be motivational, inspiring or simply heartwarming. We all love them and discover the magic of reading differently through each one. Now that you know our favorites, feel free to start building your own collection.
Reading in itself is an amazing activity and enriching it by using a reading app like Basmo brings a whole new dimension to your reading experience. Try it out and see for yourself.