We all read for different reasons, whether it's for pleasure, just to pass the time or because we want to take advantage of the many benefits reading has for our body and mind. One particular thing most successful people have in common is that they all read quite a lot and while reading in itself has some clear benefits, what we read is just as important.
In case you're interested, you will find below a list of books that successful people read.
Why Do Successful People Read So Many Books?
We've all heard or read news about Elon Musk or Bill Gates and their dedication to reading. Not only that, but year after year we can find lists of books recommended by successful people. Here's why successful people read as much as they do.
The answer is quite simple, people we see as successful today have figured out early on that books are great gateways to knowledge, and knowledge is power. The more you know, the easier it will become for you to understand the world you live in and to adapt to anything life throws at you.
Many of today's hugely successful CEOs are avid readers and one reason for that is the fact they believe that given the amount of knowledge available in written word, it's extremely unlikely for any issues that might occur in the business world have never been encountered before and explained in a book.
What Kind of Books Do Successful People Read?
Successful people are rather picky when it comes to the books they read. Their time is valuable and they can't afford to waste hours reading books that don't provide them with the value they expect. Among the books read by successful people, we can find a certain pattern and several genres (and a myth) that stand out.
1. Self-Help Books (Myth)
While most of us would be inclined to believe that successful people have a tendency to read self-help books through which to better understand and improve themselves, the truth is that these self-help books are rarely on their reading lists.
One reason for this could be the fact that they prefer to better themselves by improving their skills in the industry they are a part of or simply by changing their mindset.
2. Industry-related books 
When we try to imagine a successful person, more often than not, we picture a CEO, the owner of a multi-million dollar business or an industry leader. It's no wonder that when it comes to what successful people are reading, the most common answer is simply books about their industry.
In order to be successful in any domain, you need to dedicate a lot of time to know all the secrets of that particular industry and to always be up to date with everything that changes. That is why industry leaders are known to read every single relevant book about the industry they are active in.
3. Books About Business
While being an expert in a certain industry is one way of reaching tremendous success, a different route is to simply be a good businessman. Knowing what to invest in, recognizing potential, before anyone else sees it, and being able to run a business, are essential traits of a successful person.
There are literally thousands of books about business and believe it or not, most successful businessmen have read a big part of them.
4. Books About Leadership
Another common trait of the successful people we consider role models for our generation is that they are great leaders on top of being able to understand business and their respective industries.
Leadership books tend to provide their readers with valuable lessons. Learning how to get your point across, how to effectively lead people, and how to inspire them are all essential attributes for a successful person. They say there are huge differences between a boss and a leader and one of them is that the leader has read dozens of books about leadership.
5. Fiction 
While a bit surprising, fiction is usually a decent part of a successful person's reading list. You would think that successful people only read career-related books, but that is actually not the case. And the reason is even more surprising.
Fiction books provide a set of benefits that include the theory of mind improvement, empathy development, imagination enhancement and also provide a certain level of brain function improvement.
Neuroscientists have discovered that reading fiction activates the same parts of the brain that get activated while experiencing real-life events. On a strictly neurobiological level, every bit of fiction you read is processed by the brain as a real experience. Obviously, that results in learning how powerful characters in fictitious scenarios lead their battles, teaching the soon-to-be successful person reading the story important lessons about leadership.
How Many Books Do Successful People Read?
Unsurprisingly, the answer is, simply put, "a lot". But because we know you need a bit more than that, here's how much some of the most successful people on the planet read.
Bill Gates
By his own admission, Bill Gates reads around 50 books a year, which roughly adds up to about 1 book each week. Since he's clearly a busy man, Bill Gates tries to compensate for the days he finds no time to read by doing on vacations, when he reads about 3 hours per day.
Elon Musk
According to his brother, Elon Musk grew up reading around two books per day. Before becoming Tesla's CEO, Elon used to spend his time reading around 10 hours every single day.
Even now, despite his busy schedule, he still finds time to read for 4-6 hours per day.
Warren Buffett
The incredibly successful American investor and businessman has been spending the last couple of decades reading 500-600 pages every day.
As you can see, some of the most successful people in the world seem to have a thing in common: reading an incredible number of books. Can't be a coincidence, can it?
What Books Do Successful People Read?
Now that we know what kind of books they read and the huge number of books read by successful people, let's see a couple of titles that some of the most successful people in the world recommended over the years. Here are the 25 top books successful people read.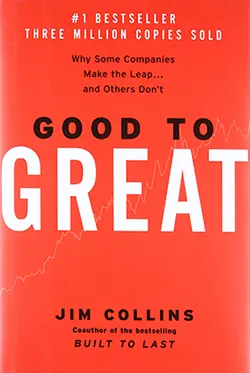 Good to Great: Why Some Companies Make the Leap and Others Don't
By Jim Collins
Read and recommended by: Jeff Bezos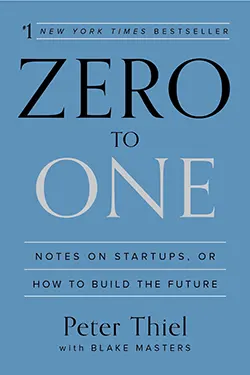 Zero to One: Notes on Startups, or How to Build the Future
By Peter Thiel and Blake Masters
Read and recommended by: Elon Musk, Mark Zuckerberg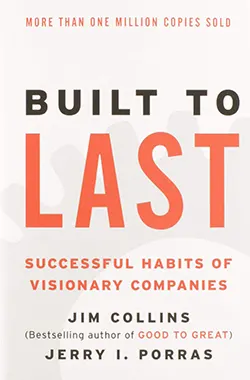 Built to Last: Successful Habits of Visionary Companies
By Jim Collins
Read and recommended by: Jeff Bezoss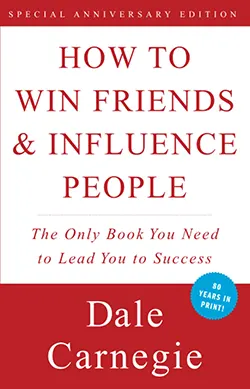 How to Win Friends & Influence People
By Dale Carnegie
Read and recommended by: Warren Buffett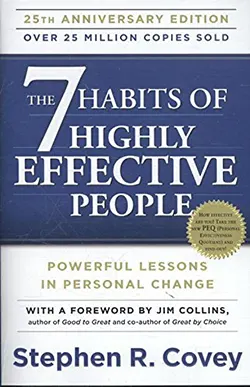 The 7 Habits of Highly Effective People: Powerful Lessons in Personal Change
By Stephen Covey
Read and recommended by: Bill Clinton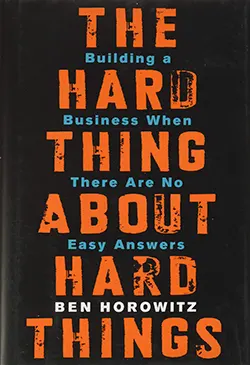 The Hard Thing About Hard Things: Building a Business When There Are No Easy Answers
By Ben Horowitz
Read and recommended by: Larry Page, Mark Zuckerberg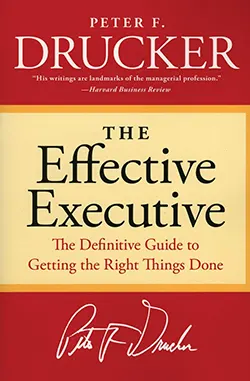 The Effective Executive: The Definitive Guide to Getting the Right Things Done
By Peter Drucker
Read and recommended by: Jeff Bezos, Guy Kawasaki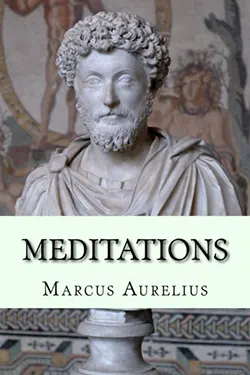 Meditations
By Marcus Aurelius
Read and recommended by: Bill Clinton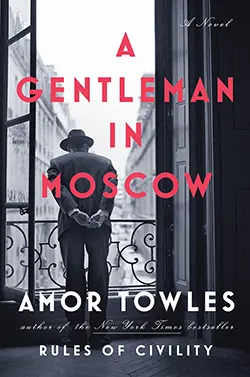 A Gentleman in Moscow
By Amor Towles
Read and recommended by: Barack Obama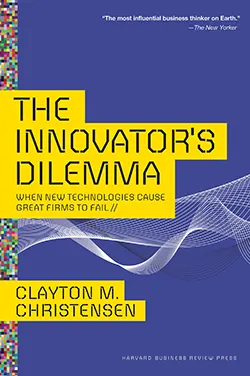 The Innovator's Dilemma: When New Technologies Cause Geat Firms to Fail (Management of Innovation and Change)
By Clayton Christensen
Read and recommended by: Steve Jobs, Guy Kawasaki, Jeff Bezos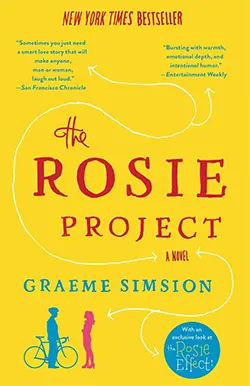 The Rosie Project
By Graeme Simsion
Read and recommended by: Bill Gates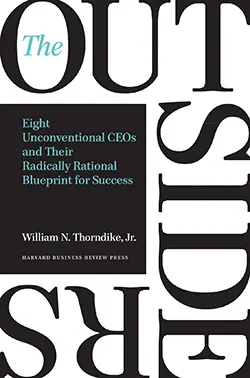 The Outsiders: Eight Unconventional CEOs and Their Radically Rational Blueprint for Success
By William Thorndike
Read and recommended by: Warren Buffett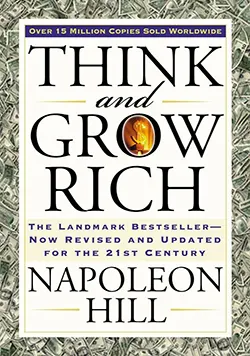 Think and Grow Rich
By Napoleon Hill
Read and recommended by: Tony Robbins
The Catcher in the Rye
By J.D Salinger
Read and recommended by: Bill Gates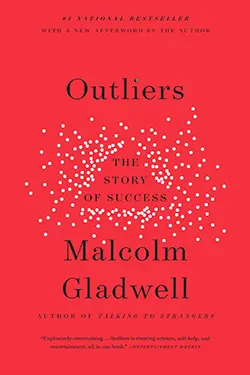 Outliers: The Story of Success
By Malcolm Gladwell
Read and recommended by: Bill Gates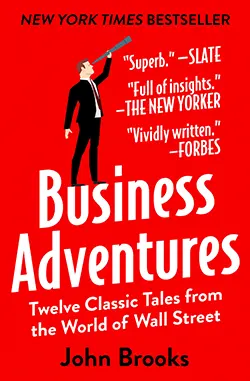 Business Adventures: Twelve Classic Tales from the World of Wall Street
By John Brooks
Read and recommended by: Warren Buffett, Bill Gates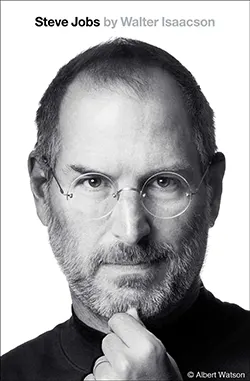 Steve Jobs
By Walter Isaacson
Read and recommended by: Bill Gates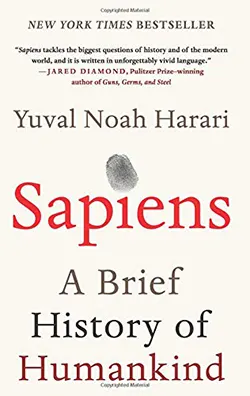 Sapiens: A Brief History of Humankind
By Yuval Noah Harari
Read and recommended by: Barack Obama, Bill Gates, Mark Zuckerberg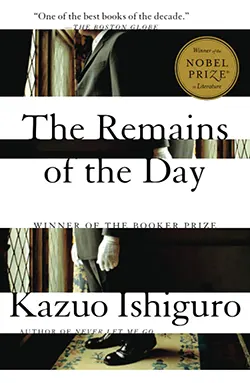 The Remains of the Day
By Kazuo Ishiguro
Read and recommended by: Jeff Bezos
The Intelligent Investor: The Definitive Book on Value Investing. A Book of Practical Counsel
By Benjamin Graham
Read and recommended by: Warren Buffett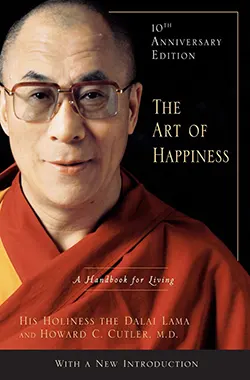 The Art of Happiness
By The Dalai Lama and Dr. Howard Cutler
Read and recommended by: Jeff Weiner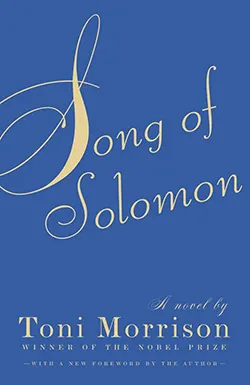 Song of Solomon
By Toni Morrison
Read and recommended by: Barack Obama, Michelle Obama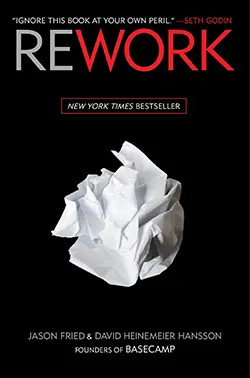 Rework
By Jason Fried & David Heinemeier Hansson
Read and recommended by: Mark Cuban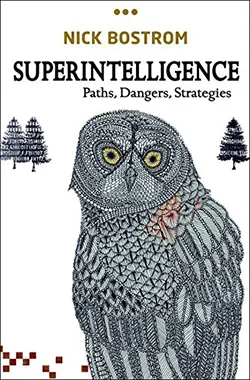 Superintelligence: Paths, Dangers, Strategies
By Nick Bostrom
Read and recommended by: Bill Gates, Elon Musk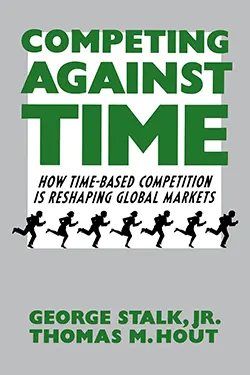 Competing Against Time
By George Stalk Jr.
Read and recommended by: Tim Cook
As you can see, successful people have found wisdom and inspiration in different kinds of books, but it can't be a coincidence that so many agree that these are the best books to read if your ambition is to be successful.
How to Read More?
Now that it's more obvious than ever that the road to success is paved with hundreds of books, it's only natural to wonder what you can do to start reading more. We know that today's life leaves very little time for reading. We are constantly surrounded by distractions and all our gadgets lead a constant battle for our attention.
While perhaps a bit surprising, one of our gadgets can turn out to be a great tool for improving our reading habits. That gadget is our smartphone and it can do all that with a little help from a reading tracking app like Basmo.
Basmo was created with the 21st-century reader in mind. We know and understand the struggle to find the time for reading, we know how difficult it can be to stay focused and motivated.
That is why Basmo comes fully packed with features meant to help you read more, be more effective and understand your reading habits in order to improve them. Here's a couple of the most useful features Basmo offers.
Setting Goals
You know you want to read more, but in order to make this dream a reality, you need more than just a thought.
Set yourself realistic goals with Basmo: choose whether you want to set a daily goal of time spent reading or a yearly goal for the number of books read and track your progress.
Scheduled Reading Sessions
Basmo allows you to set yourself a reading schedule that works for you.
Whether you want to read every day, every other day or just a couple of days per week, Basmo gives you the option to create a customized schedule you can stick to.
Choose the days and the hours you want to read each week and Basmo will notify you before each upcoming reading session.
Create Reading Lists
Being "in between" books is quite a common occurrence for the modern reader. Stop wasting time wondering what to read next.
Create your own customizable reading list and add titles to it whenever you hear or read about a book you might enjoy. That way, as soon as you finish the current book, you can immediately start reading the next one on the list.
You can even create multiple lists for different genres so you keep everything organized.
Conclusion
Considering the mental and physical benefits of reading and how much knowledge lies within each book, it's no wonder that most people who are incredibly successful have in common a great passion for reading. Now that you have a list of books that successful people read, all you have to do is start reading them and reap the rewards.
Consider using Basmo as your personal reading aid and you will see how your passion for reading can turn into a more fruitful, effective and rewarding activity. Reading with Basmo = Reading 2.0