Books have been around for thousands of years and have helped us learn, relax or have kept us entertained for generations. Movies on the other hand, despite being a lot more modern have gained huge popularity in the last couple of decades.
While both books and movies have different advantages and are both attractive in their own way, the books vs movies battle keeps on going.
Book to movie adaptations have existed for more than a century. The first one was done by Georges Méliès back in 1899 when he released a Cinderella adaptation of the Brothers Grimm story and "King John", the first movie based on Shakespeare's works.
As you can see, the books or movies dilemma is a lot older than one might think.
Are Books Better Than Films?
The general consensus seems to be that yes, books are better than movies. Of course, that depends a lot on who you ask, because some may have another opinion and they will have some examples to back up their claims as well.
Many consider the fact that most teenagers these days would rather watch a movie than read a book to be one of the signs of our society's downfall. And there clearly is some truth there.
Reading has incredible benefits for our mental development, it can make us better people, more empathetic and a lot wiser beings. A society that doesn't value reading is a stain in our history and can turn out to bring out the worst in most of its members.
That being said, anyone who reads a book instead of watching a movie has a lot more to gain from the experience, even if both the book and the movie tell the same story. So one thing that's clear in the "reading books vs watching movies" discussion is that reading is a lot better for us.
Now, comparing a book with its movie adaptation is a different story. Most will agree that books are always better than the movies made after them, but there's more than one side to that story.
Why Are Books Better Than Movies?
There's a couple of very valid reasons why books are better than movies. Here's the most important ones.
1. Books Give the Reader a More Complex Experience
Let's think about it: how long does it take to read a book and how long does it take to watch a movie? Clearly, books will keep you entertained for a lot more time. While most movies will be over in two hours or less, you can enjoy a book for several days depending on how much time you spend reading.
This gives you more time to absorb the story, to fall in love with the characters, creating the story more real, getting you more involved and allowing you to appreciate it better. Not to mention that the author's writing style, the descriptions and metaphors considerably spice up the experience.
2. Books Encourage Readers to Let Their Imagination Fill in the Gaps 
They allow the reader to imagine what the characters look like, how they sound, where the action takes place. Visualizing is a big part of the reading experience and plays a huge role in our mental development.
Being able to create your own image of each character, imagining what they sound like makes reading a book a much more personal experience than watching a movie. Our own interpretation becomes our mental property and is unique for each and every one of us. Movies just aren't the same.
3. Books Will Always Contain More Details Than a Movie Will
While the record for the longest movie ever made stands at a whopping 35 days (857 hours), we all know that the standard film duration ranges between 80 and 120 minutes.
Regardless of how accurately the writers, director, producers would like to transpose the book into a movie, squeezing hundreds of pages of details into 90-120 minutes is practically impossible.
That is why reading a book instead of watching a movie will give the reader a much more complete idea about the action, the characters and the story.
Why Should Books Not Be Movies?
Most book lovers believe that no book should ever become a movie. And the reason for that is rather simple: most movies can never meet the standards and expectations the books are setting.
There's always important details that are being left out in movies, certain lines (or most of them) are changed and the venues sometimes look nothing like what's described in the book.
Not only that, but what's even worse is that any movie adaptation comes at a huge cost for the movie producers. And in order to make a profit, they usually need to make the movie "commercial". This always hurts the final product and forces producers to put the book in a different perspective in order to get as many people to pay for a movie ticket as possible.
Give Your Reading Experience
An Extra Boost With Basmo
Track the books you read, monitor the time you spend reading and keep notes on your reading habits and how it makes you feel. You can set yourself targets for the time you spend reading and you can get notified whenever you're behind on your reading time.
Are Movies Better Than Books?
It might seem like a completely pointless question at this point considering all the amazing information we presented above about books.
While the general consensus is that books are always better than films, like with anything else, there are exceptions. There are instances where certain movies are better than books, as you will see further below. Watching a movie is never better than reading a book though.
Movies do have their advantages though, and some adaptations are actually done with great respect and love for the book that started it all.
Why Are Movies Better Than Books?
First, let's agree that some movies are pieces of art. Not all movies are commercial productions meant to bring in as much cash as possible. Creating a movie is as much of an artistic act as it is to write a book. And there are instances where the movie creators were better artists than the writers of the books the movies were based on.
Movies do come with certain advantages for the ones who are enjoying them and there's a reason why they are so popular nowadays. While it's definitely not something that happens very often, here's why movies are better than books sometimes.
1. It Takes Less Time to Watch a Movie Than to Read a Book
We're all living busy lives and we know how precious our free time is. With movies lasting around 90-120 minutes, they are a much quicker way of exploring a story than reading the book.
While it's clearly not the best way to do it, whenever you need to quickly find out what a book is about, watching a movie is a bit more useful and more fun than reading the book summary online.
2. Movies Are More Visually Stimulating
For those of us who lack imagination, movies can turn out to be much more pleasant experiences than reading a book. Imagination levels vary from one person to another and while some of us can create vivid images in our thoughts while reading, others are having a hard time visualizing anything other than bland images.
For those with lower imagination levels, movies do the work for them. There's no need to imagine what a character might look like when he's portrayed by an actor on a screen in front of you.
3. The Actors Can Bring Characters to Life
Speaking of characters, we have to admit that the actors that play them in the movie adaptation can make or break the film. While some deliver subpar performances which decrease the value of the end result, others can turn things around and transform the projects into masterpieces.
What Are Some Movies That Are Better Than Books?
Here is a couple of movies that are clearly better than the books they are based on:
There's no question about it, this movie is a masterpiece. While the action is based on Winston Groom's novel with the same name from 1986, the movie differs from the original story quite significantly. And its success is well deserved considering Tom Hanks's incredible performance and the amazing script they had to work with.
While Mario Puzo's book is a masterpiece in itself, the movie definitely took the story to a whole new level. Francis Ford Coppola co-wrote the screenplay for the film adaptation with Mario Puzo and that is probably one of the reasons why the movie remained so authentic. That and the amazing cast and their performances.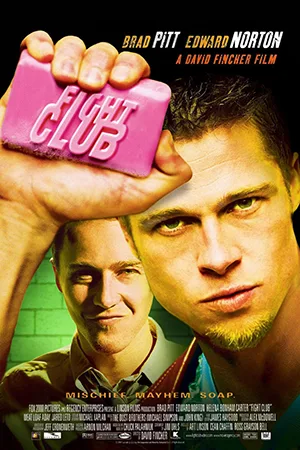 Based on the novel with the same name, written by Chuck Palahaniuk in 1996, this adaptation by David Fincher was appreciated both by the writer and the fans as being one of the best ones ever made. Brad Pitt as the main character also pushed the adaptation towards success.
Jack Nicholson's powerful performance is one of the key elements that turned the movie adaptation of Ken Kesey's novel into a much bigger success than the book. Considered one of the best movies ever made, this is clearly one of the few movie adaptations that do the book justice.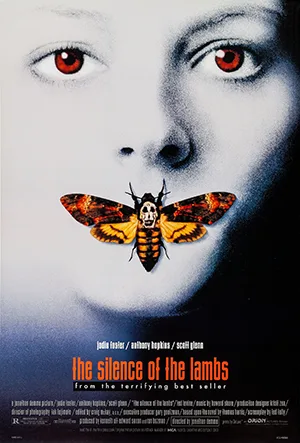 This motion picture which was responsible for Jodie Foster winning an Oscar, which also starred Anthony Hopkins as Hannibal Lecter was based on Thomas Harris' 1988 psychological horror novel. While the book is definitely a page turner, the movie turned out to be a masterpiece in itself.
Look at the examples I presented above. Nobody can ever imagine Forrest Gump as being anyone else other than Tom Hanks and who can think of Don Vito Corleone without picturing Marlon Brando's performance?
The apport good actors can have on a movie adaptation of any book is hard to explain into words.
Conclusion
While the books vs movies discussion is clearly one which is far from being over, one thing we know for sure. Reading is a lot better for us than watching movies. While not ignoring the advantages of watching movie adaptations of your favorite books, we strongly encourage you to read the book first and watch the movie afterwards.
If you're having a hard time getting motivated to read the book, knowing that you are just a couple of clicks or taps away from watching the movie adaptation, the good news is that there are some solutions to increase your appetite for reading.
Basmo is a reading tracking app designed to help readers of all ages and levels be more organized with their reading habits, to help them find the time to read every day and to reach their personal goals.
You can use Basmo on iOS and Android and here are just a couple of the amazing features you will be able to enjoy if you give it a try:
Setting goals: Like I said, getting you motivated to read more is one of Basmo's missions. You can set daily goals for the time you spend reading each day, yearly goals of books read, or both. You will be able to track your progress towards your goal, discover interesting statistics and that will help you stay on track.
Setting a reading schedule: Our lives are hectic, that's for sure. Basmo can help you organize your reading sessions so that they match your daily routine. You can choose which days of the week you want to have reading sessions in and at what time. You will get notified before each session so you don't miss it.
Creating reading lists: You can use Basmo to create personalized reading lists to match your to-watch list of movies on Netflix if you want. If you're into watching movie adaptations of books, you can use Basmo to create a list of books so you read them before you watch the movies created after each one.